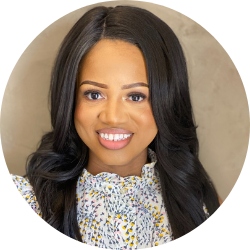 Tracy is a board-certified Nurse Practitioner. She has been in the medical field for over a decade and is truly passionate about what she does. She earned her Doctoral degree at the University of South Florida.
She specializes in taking care of the adolescents through the geriatric patient population. Her professional experience includes Primary Care, Functional and Integrative Care, Trauma, Surgical, Neurological ICU, Cardiology, HIV, and Intermediate services. She believes in taking a holistic and preventative approach to healthcare. Her professional mission is to empower her patients to take an active role in their own health through education, disease prevention, and partnership where she will individualize and tailor your healthcare needs to get you to optimal wellness.
In her leisure time, she likes to cook, dance and workout. She truly believes that 'Health is Wealth' and she's excited about meeting you.
Our staff will listen to your concerns and
help guide you