A culture of growth and openness will make you feel right at home.
We train our staff to treat patients as family. This isn't simply accomplished with a blind admonition to provide great customer care, but is accomplished by extensive training and support. We have weekly "Grand Rounds" where patient care, new medical treatments, techniques for management of stress and time optimization, among other things, are discussed. By having a culture of growth and openness we provide what our staff needs to provide superior care for our patients.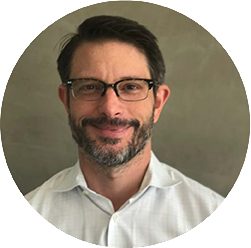 Matthew Dowdy, MD
Lead Practitioner
Dr. Matthew Dowdy has an undergraduate degree in biochemistry and cell biology from the University of California at San Diego. His medical degree is from Saint Matthews university and he performed his residency in family medicine at Bayfront Medical Center, in St. Petersburg, Florida.
Dr. Dowdy believes that the relationship between the provider and the patient should be collaborative, with open discussion about why tests or medications are being ordered and what alternatives may exist. It is this communication and belief that patients need to be treated well that informs Dr. Dowdy's care. By reducing the inherent stress of a doctor's visit Dr. Dowdy aims to decrease barriers to excellent care.
Dr. Dowdy serves on the board of directors of Legends in the Making, a non-profit that seeks to improve the lives of at-risk youth through the discipline of boxing. Additionally, Dr Dowdy sees patients for local charities helping to address the medical needs of migrant workers.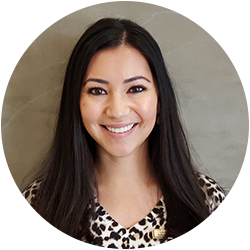 Lauren Arcilla
APRN
Lauren graduated honors with her Master's Degree from Nova Southeastern University in Palm Beach Gardens, FL. She has experience in the surgery center, hospital, urgent care, rural, and internal medicine settings in Southwest Florida.
Lauren is a supporter of plant-based and pescatarian diets, not only for herself, but encourages for patients as well. She enjoys maintaining a healthy and active lifestyle by doing Crossfit, cooking, boating, golfing and traveling. She loves dogs and can't wait to have time for a Corgi puppy some day.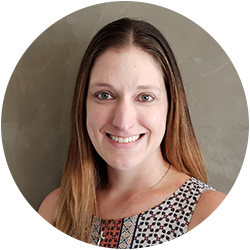 Sheryl Marquith
Operations Manager
Sheryl is our Operations Manager. She grew up in the Tampa Bay Area and has lived here for most of her life. She has worked in the medical field since 2008 and has a background in administrative work, x-ray and billing. She enjoys helping patients in any way she can.
In her time away from work, Sheryl can be found reading a good book, going to the gym, volunteering with her church or traveling.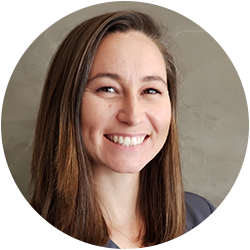 Ashley Humphries
Receptionist
Ashley holds a graduate degree in Anthropology focusing on biology, human variation, and forensics. After teaching college for 4 years, Ashley decided to transition to the medical field where she plans to become a Physician's Assistant.
Ashley is interested in how health outcomes can be improved through better understanding patient experience, societal beliefs, and culture. Ashley is passionate about the mind-body complex in overall health. Ashley is a 500-hour Registered Yoga Teacher.
In her free time, she enjoys photography, filmmaking, reading, going to the gym, paddle boarding, and hiking.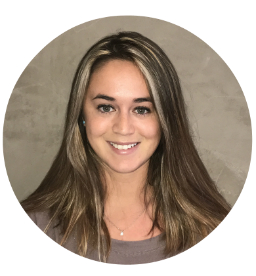 Leighanne Bridgham
Receptionist / Social Media
Leighanne is our receptionist and is our clinic's point of contact. Leighanne has extensive customer service experience in the legal and medical fields, where confidentiality and client/patient concerns are paramount. Her people skills were honed at an early age as she navigated the personalities of her eight siblings.
She is originally from Connecticut but has lived and worked in San Diego, Phoenix and Topeka. Leighanne enjoys outdoor activities and considers herself a country girl at heart.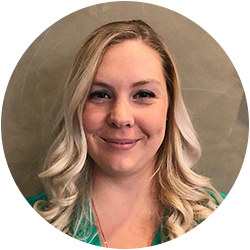 Jodie Stone Daley
Receptionist
Jodie grew up in Connecticut but recently relocated to the Tampa Bay area after living in San Antonio, TX. She has a bachelor's degree in Multidisciplinary Studies, giving her a well rounded education in business, legal, and public administration. She enjoys getting to know our patients and assisting them in a smooth check-in and out process.
In her free time, Jodie can be found at the beach, dog park, or doing yoga.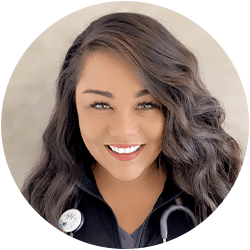 Ashley Williams
Medical Scribe
Ashley has been in the medical field for five years. She has experience in Cardiology and is excited to be a part of primary care where she can expand her knowledge. Ashleys goal in the future is to return to nursing school to obtain her Bachelors of Science in Nursing and aspires to become a Registered Nurse.
In her free time, Ashley enjoys going to the beach, boating, concerts, being active in her church, and spending time with her friends.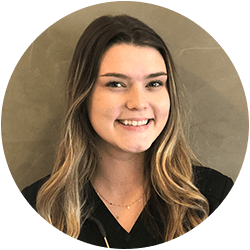 Kaitlyn Smith
Medical Scribe
Kaitlyn Smith is a medical scribe who recently graduated from the University of Central Florida with a degree in Biomedical Sciences. She has experience with customer service and has an interest in gene manipulation/therapeutics.
Kaitlyn is an advocate for a plant-based, whole food diet in both professional and personal spheres.
Outside of work, she enjoys playing instruments such as the piano and oboe, and enjoys tackling new ones such as the cello.
Our staff will listen to your concerns and
help guide you