Matthew Dowdy, MD
Lead Practitioner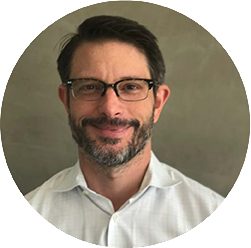 Dr. Matthew Dowdy has an undergraduate degree in biochemistry and cell biology from the University of California at San Diego. His medical degree is from Saint Matthews university and he performed his residency in family medicine at Bayfront Medical Center, in St. Petersburg, Florida.
Dr. Dowdy believes that the relationship between the provider and the patient should be collaborative, with open discussion about why tests or medications are being ordered and what alternatives may exist. It is this communication and belief that patients need to be treated well that informs Dr. Dowdy's care. By reducing the inherent stress of a doctor's visit Dr. Dowdy aims to decrease barriers to excellent care.
Dr. Dowdy serves on the board of directors of Legends in the Making, a non-profit that seeks to improve the lives of at-risk youth through the discipline of boxing. Additionally, Dr Dowdy sees patients for local charities helping to address the medical needs of migrant workers.
Our staff will listen to your concerns and
help guide you