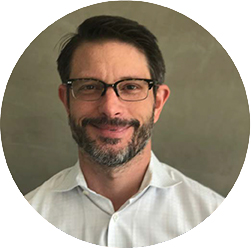 Oftentimes patients will make the declaration "My snot is green, I need antibiotics!" I'm uncertain where this popular belief that green mucous means that antibiotics are required originated from, but it just isn't true. I wish it were – my days would be easier and the decision-making process of using antibiotics would be about as complicated as a traffic light.
The reality is that the green color in mucous comes from an enzyme called myeloperoxidase found within our immune cells. This enzyme is used to fight off viruses and bacteria, and has iron at its center. It is this iron that give mucous its green color when fighting an infection.
While your mucous may be green from fighting a bacterial infection it is more likely to be green from fighting off a virus. The amount of viral infections patients fight off is significantly more than bacterial infections that must be dealt with.
When deciding whether or not to use antibiotics there are more important factors such as age, overall health, duration of symptoms, vital signs and physical exam. The reality is that most colds will have their peak at 3-5 days with resolution at 7-10. For most patients watchful waiting with symptomatic care is all that is needed.
In this age of antibiotic resistance it is important to use antibiotics only when needed. For more information on antibiotic stewardship check out the CDC site here.